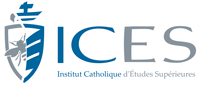 ICES International Relations Office
Summer Academy
17 boulevard des Belges
85017 La Roche sur Yon-FRANCE
international@ices.fr
ICES Summer Academy Online Registration
Thank you for your interest in our SUMMER ACADEMY from 4th July to 22nd July 2022 !
In order to register, fill in the following form.
Fee : 1880€
For your registration to be considered, you must pay the whole amount at once.
There won't be any refund unless refusal of visa or due to cancellation of the ICES Summer Academy.
For any further question, do not hesitate to contact us at international@ices.fr.

End of registration on Sunday 16th May 2022.
Please check your spam mailbox.